Why You Should Choose Sydney, Australia as Your Next Travel Adventure!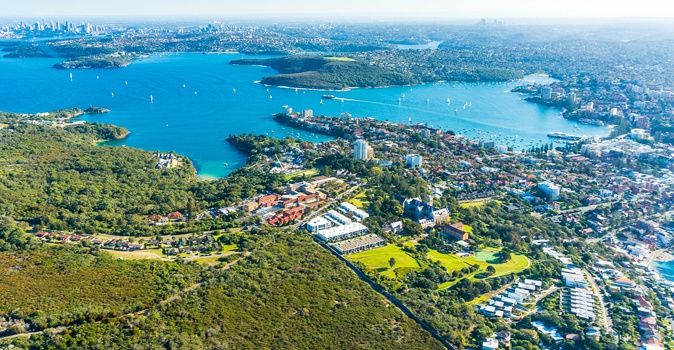 ---
Quick Facts
Population: 4,850,000 (2014)
Language: No official language (Australian English most common)
Climate: Temperate climate
Currency: Australian dollar (1 AUD = 0.75 USD)
Time Zone: Australian Eastern Time Zone
Trip Details
Jump ahead to read about…
Situated on the low hills of Australia's southeastern coast is Sydney, the country-continent's "harbor city." Capital of the state of New South Wales, Sydney is widely recognized for its stunning harbor, vibrant cities, and cosmopolitan vibe.
If you win Tokio Marine HCC - MIS Group's "Choose Your Own Adventure" trip sweepstakes, you will have the option to select Sydney, Australia as your $5k travel destination. From the shimmering pearl-white shells that cap the Sydney Opera House to the magnificent steel arches of the Sydney Harbour Bridge, Australia's largest city offers an abundance of glorious sights.
One thing that's for sure? The Sydney experience is not to be missed—so here's what you need to know about this gorgeous city!
The coastal landscape is breathtaking.
Sydney stretches from the Blue Mountains in the west to the Pacific Ocean in the east. The city's northern edges line the southern shore of Lake Macquarie, its southern borders extending just south of Botany Bay.
Whereas much of Australia's interior is comprised of the desert wilderness known as the Outback, Sydney's cityscape wraps around the harbor, bordering its jutting inlets and glittering bays. Sydney's coastal landscape is largely dominated by its magnificent architectural structures—namely the Sydney Opera House and the Sydney Harbour Bridge.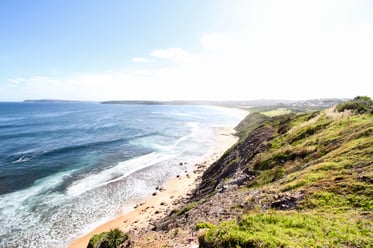 "The intricate confusion of water and buildings makes a striking impression either by day or by night," says Encyclopedia Britannica.
The weather is gorgeous.
As its temperate climate suggests, Sydney is a city marked by warm summers and cool winters. According to the Encyclopedia Britannica, average temperatures in January typically land around 72°F, dropping to the mid-fifties in July.
The greatest amount of rain falls in late autumn and the least amount falls in early spring. Rainfall is spread pretty evenly across summer and winter months, so bring a light rain jacket in case you get caught in a downpour.
Even if you travel in winter, you won't have to worry about trudging through snow, however—snowfall in Sydney is practically nonexistent!
Aussie slang is a language of its own.
Since Australians speak primarily English, major communication barriers should be limited. However, when it comes to slang, you may feel as if the locals are speaking a different language entirely.
When you take a dip in the ocean, for example, you won't wear a swimsuit; you'll likely wear a "bather." And if you decide to spend a night of your adventure camping, you'll put up a "swag"—not a tent.
Brushing up on your Aussie slang can make you feel more confident as you navigate your way through Sydney—in addition to helping you avoid some potentially awkward situations.
For more translations, check out this Beginner's Guide to Speaking Australian from NomadsWorld.com.
Australians love their red meat (and seafood).
Red meat is an Aussie favorite—especially beef, steak, and sausages (affectionately referred to as "snags"). Roasted lamb and chicken are also likely to be found on the menu in the "Land Down Under."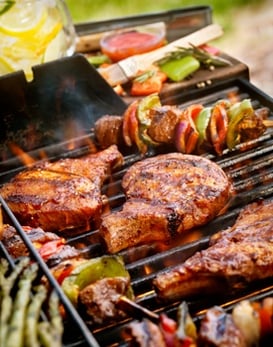 If you develop a craving for fish and chips or prawns (when in Australia, don't call them shrimp!), you won't have to search too hard to get your fix; Sydneysiders love seafood in all its forms.
If it's dessert you're most looking forward to, be sure to try the fruit-topped, meringue-based Pavlova. While its origin has been widely debated, there's no denying that this light and airy dessert, named after Russian ballerina Anna Pavlova, is a prominent Australian confection.
And don't leave without tasting the Australian cultural icon known as the meat pie. These flaky, meat-and-gravy-filled pastries are a staple of the Official Great Aussie Pie Competition, shares AustralianGeographic.com. This savory competition has been a national event since 1990!
The Swissotel Sydney gets 5 stars.
As the winner of our "Choose Your Own Adventure" sweepstakes, you will be awarded 6 days and 5 nights at Sydney's deluxe, 5-star Swissotel Sydney. Located "in the heart of Sydney's central business district, this luxury hotel is surrounded by Sydney's most exclusive shopping centers, such as the beautiful Queen Victoria Building and iconic Westfield Sydney," boasts Swissotel.com.
If you're an adventurer looking to spend as little time in your room as possible, be sure to pack your walking shoes—you'll be just a couple minutes from the Sydney Harbour Bridge, Sydney Opera House, and lush Botanic Gardens!
And when you're ready to relax after a long day of sightseeing, rest easy knowing the hotel offers a lobby bar, restaurant, day spa, and heated outdoor pool and Jacuzzi for reviving exhausted travelers. Already excited to upload your #Sydney2017 travel pics to Instagram? Just hop on the hotel's free Wi-Fi!
Check out this Sydney Vitality Guide from Swissotel—which features all the hot spots surrounding the hotel, including directions and walking estimates.
Public transportation is everywhere.
According to CityofSydney.nsw.gov.au, Sydney's public transportation system "features a comprehensive network of train, bus, and ferry services" complemented by "light rail lines, airport links, sightseeing buses, and taxi services." Passengers can get a free Opal smartcard to load funds for use on trains, buses, ferries, and light rail.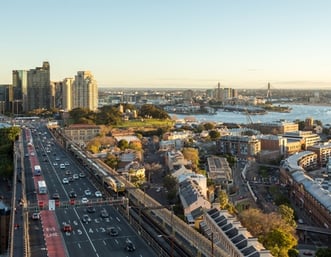 Most train lines run from 4am to midnight, and most train stations provide 24-hour ticket vending machines. Most buses, on the other hand, run 24 hours a day.
"Most of the bus routes within the City of Sydney are prepaid-only to reduce delays," notes City of Sydney, "so you'll need to buy a ticket before you get on board." You should have no problem finding a ticket outlet near most bus stops.
Not so great with public transportation? The NSW government offers a free "trip planner" that uses real-time data to calculate your best routes. It also provides fare information, timely updates, and alerts about upcoming changes and track work.
These are the top things to see and do in Sydney:
Sydney Opera House
Described by australia.gov.au as "an icon of Australia's creative and technical achievement," the Sydney Opera house has earned a reputation as one of the most distinguished performing arts centers in the world. This architectural masterpiece (and Australia's most widely-recognized building) hosts a variety of performances, from intimate recitals and spoken-word performances to major concerts and the opera.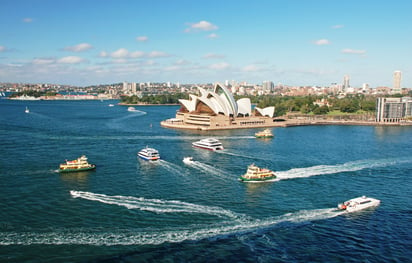 Travelers can explore the venue by grabbing a ticket to a show, booking a tour, dining on the harbor, or purchasing a gift from the souvenir shop.
Sydney Harbour Bridge
Referred to by locals as the "Coathanger," the world's largest steel-arch bridge is a must-see landmark for international travelers. To get the best views of the bridge, we recommend taking a ferry boat through the Sydney Harbour (one-way fare costs between $4.50 and $5.50USD), walking, or driving across the bridge (expect a $2 to $3USD toll for cars).
The most exhilarating way to experience the bridge—and the most expensive, unfortunately—is to do a bridge climb via BridgeClimb Sydney. Thrill seekers will get a kick out of this 2.4-hour climbing experience, which costs between $100 and $300USD (pricing depends on season, time of day, etc.).
"With your Climb Leader as your guide, step by step you'll ascend the arches of the bridge and enjoy the iconic views of Sydney, situated in one of the most beautiful harbours on earth," says the excursion site.
Royal Botanic Gardens
Established in 1816, this 74-acre garden is "the oldest botanic garden and scientific institution in Australia," says rbgsyd.nsw.gov.au. This dream-like sanctuary harbors two restaurants, several glasshouses, a rose garden (containing 1,800 roses!), and an assortment of plants from around the globe—67,100 plants and 3,964 trees, to be exact.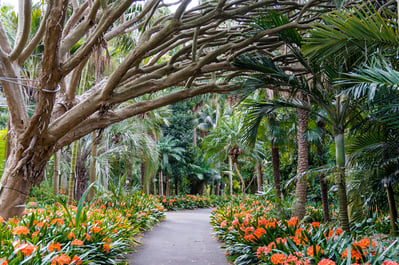 Botanic Gardens is free to visit (save for special events) and open every day of the year, though you'll want to check the hours beforehand, as they tend to vary. You'll find the flora-filled haven located along the Sydney Harbour.
The Rocks
This quaint and trendy neighborhood is located just a few blocks northwest of Circular Quay, beside the Opera House and Harbour Bridge. The Rocks, which takes its name from the sandstone rocks that line the adjacent Sydney Harbour, is comprised of 19th-century buildings and quaint shops, galleries, restaurants, and pubs built upon picturesque cobblestone streets.
While there is plenty here to keep you entertained throughout the week, the neighborhood also offers weekend activities—namely, a foodie market that takes place on Fridays and an arts and crafts market that's open Saturdays and Sundays.
Travel.usnews.com shares the following advice for travelers: "If you have an iVenture Card, take advantage of the free walking tour included in your card's purchase fee. Also, download the free "Walking the Rocks" smartphone app for historical context about the area."
Bondi Beach
Renowned for its incredible surf and alternative vibe, Bondi Beach is one of Australia's top beaches. This popular shoreline, situated just southeast of Sydney Harbour, is a prime spot for those looking to stroll, swim, sunbathe, and surf.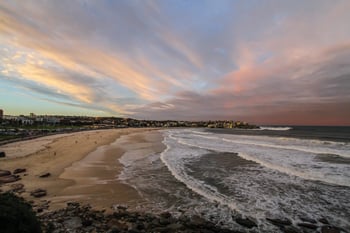 Travel.USNews.com recommends grabbing a spot early before the beach gets too crowded.
Hyde Park Barracks Museum
This UNESCO World Heritage Site, located within walking distance of the Art Gallery of New South Wales and the Royal Botanic Gardens, is a fascinating destination for anyone interested in Australia's rich history.
According to Travel.USNews.com, the barracks were once used to house prisoners transported from Great Britain. After 1840, the site served as the city's Female Immigration Depot before being converted into an orphan hostel and asylum for the elderly.
The barracks were shut down in 1886 and the site was restored and transformed into a museum in 1975. History buffs and curious travelers alike will get a thrill out of the museum's interactive exhibits and guided tour.
Ready to go, yet?
Are you ready to relax and catch some sun on one of Sydney's world-famous beaches? Maybe you're already daydreaming about all the landmarks and attractions you're going to see (and all the incredible food you're going to eat!) in the "Land Down Under."
No matter your desires as an international traveler, you have a chance to win this incredible $5,000 trip—or a trip to one of these other gorgeous destinations. All you have to do is enter and win our "Choose Your Own Destination" travel sweepstakes!
Good luck and safe travels!
NO PURCHASE NECESSARY. A PURCHASE WILL NOT INCREASE YOUR CHANCES OF WINNING. Must be legal resident of the 50 United States (D.C.) who has the age of majority in his or her state or territory at time of entry. Sweepstakes ends 10/16/16. For entry and official rules with complete eligibility, prize descriptions and other details visit http://promo.hccmis.com/5ktripsweepstakes-rules. Sponsored by HCC Medical Insurance Services, LLC. Void where prohibited.
KHE2FFFYH6SP-152-625